Beer & Vinyl: Songs: Ohia – Magnolia Electric Co.
Did you really believe that everyone makes it out?
| | |
| --- | --- |
| Artist | Songs: Ohia |
| Album | Magnolia Electric Co. |
| Label | Secretly Canadian |
| Year | 2003 |
There are some things in this world that I love with a maudlin passion, and the music of Jason Molina occupies a great deal of that space. The first time I heard Songs: Ohia, I was sitting at home in San Francisco's Inner Sunset district, half-drunk and romancing a bottle of two dollar wine. The song, Tigress, had been sent to me by a close friend, and I ended up putting that thing on repeat all night long. It took me all of a few hours see the song plastered across my myspace page (lol, myspace), blaring its bare, organ-driven soul at visitors. Taken from 2000's wonderfully depressed Lioness, the song struck every lonely nerve I had in my body, and served as my introduction to Molina's beautiful, wounded world.
Jason Molina's albums have always held a sound unique to each release. Whereas Lioness delved into a world of echoes, often carried by little more than an acoustic guitar and Molina's voice, Ghost Tropic channeled a different sort of haunting, populated by bells, harmonics, and the cry of birds. Even so, his work has always woven a similar thread, both lyrically and in tone; Jason Molina's songs are consistently marked by an utter desolation that, to me, calls to mind the novels of D.H. Lawrence. While Molina's music has always been steeped in Americana, and Lawrence wrote primarily about the social landscape of England in the early 20th century, both offer an uncompromising and almost tortured view of human relationships. And that's one of the things I find so endearing about Molina – he does this with a grace that never feels manufactured or untrue. It is simply the honesty of a tired soul.
The final Songs: Ohia album, Magnolia Electric Co., marked a greater shift in Molina's sound, bringing with it an upbeat twang that set the course for his future collaborative work. Recorded by the legendary Steve Albini, this album is also the most vibrantly textured Songs: Ohia record. Slide guitars and hummed female vocals upholster most songs, while a variety of instruments and players rise from the background like rogue sunflowers. The album opener, Farewell Transmission, comes surging out of the gate unlike any Molina record before it. After a few seconds of a bright guitar line, the drums kick in and the vocals step forward with a presence that's commanding almost to the point of triumph, and lasts for the song's seven minute duration. In the lyrics, too, it's clear that this is a different Songs: Ohia than you recall:
I will resurrect it, I'll have a good go at it
I'll streak his blood across my beak and dust my feathers with his ashes
The imagery is reminiscent of 2000's Lioness album opener, The Black Crow, and yet the tone seems almost defiant when set next to the bleak lyrics of its predecessor:
A dead crow calls out to its wings
I'm getting weaker, I'm getting thin
I hate how obvious I have been
It seems clear that the direction of Magnolia Electric Co. was a conscious move for Molina, as he sings in Farewell Transmission, "While you've been busy crying about my past mistakes, I've been trying to make a change – and now I've made a change."
It's a powerful song, and stunning to learn it was recorded on the spot. In a 2011 interview, Molina said, "We put, I think, about 12 people in a room and recorded that song live, completely live, and unrehearsed.  I showed 'em the chord progression, they had no idea when it would end, and we just cut it."
Nonetheless, the first time I heard the album, I was a little taken aback. As charged as the opener is, there's no denying that it is a serious departure from the sound of Molina's past work. Initially, Magnolia Electric Co. struck me as little more than Jason Molina puts on a Cowboy Hat. It's most blatant on Old Black Hen, where guest Lawrence Peters steps in for Molina on lead vocals. Peters bears an accent and intonation typical to country music, and it's a jarring shift away from Molina's distinct croon. Even so, as much as I once disliked the song, it's saved by a gorgeous refrain at the end, where Peters sings: "I was trying to sing the Blues the way I find them." At this moment everything shifts – the melody, the violin, the key – forming a moment of sublime beauty that ultimately redeems the track.
The only other song on the album to feature guest vocals on lead, comes way of Scout Niblett. The first time I listened to the album nearly six years ago this was the standout track for me. Niblett's voice is hauntingly shrill, and perfectly suited to the track. It follows a more familiar path than Peters' song – downcast and perforated by piano keys and ghostly reverberations, which only serve to deepen the spare, midwest tone of the album.
Still, the real heart of the album inevitably lies with the tracks sung by Molina, and while it's certainly more upbeat than his previous efforts, it's not exactly a 'happy' album. Almost Was Good Enough brings with it a full, yet fragile sound, buoyed on by a wavering organ that calls to mind Molina's work on Lioness. As the song nears its climax, Molina half speaks, half murmurs, "Come on, did you really believe that everyone makes it out?" He pauses for a moment, and then snaps, "Almost no one makes it out," repeating this phrase until the song's end. It's a beautiful, heartbreaking moment that calls to mind every small town you've ever known.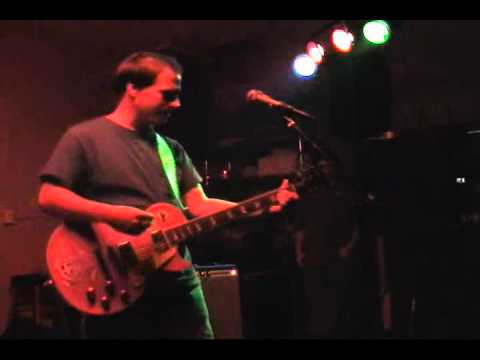 While Almost Was Good Enough is likely my favorite track on the album, it falls close second to John Henry Split My Heart. This song stands as something of a reprise of Farewell Transmission, borrowing the same duststorm energy, as well as a truncated version of the song's closing moments, where Molina cries out, "Will o' the wisp!" and, "Long dark blues." It also surpasses the album opener in ferocity, with a chorus riff that chugs and falls like the hammer in reference, leaving an impression every bit as strong.
Like the majority of Jason Molina's albums, Magnolia Electric Co. was put out by Secretly Canadian, and it's a good quality record for about $15. Album art is done by William Schaff, depicting two images that are common to Molina's work; lightning and some sort of bird – an owl, in this case (with a magnolia thrown in for good measure). It's a spare yet striking piece of art, and it suits the record well. The vinyl itself is in a gatefold package, and is a heavyweight pressing, likely 180 grams. It includes the lyrics on a glossy folded page, one side featuring more of Schaff's strange yet beautiful artwork, and the other, with Jason's notes and feelings about the album, written in his own hardly legible scrawl.
Magnolia Electric Co. is an album that took a number of years to really latch on for me – and honestly, I still haven't brought myself to appreciate the albums he's put out after it, under the moniker of Magnolia Electric Company. This album stands at a turning point for Molina's work, still carrying with it the scent of Songs:Ohia, but taking large strides toward a new genre. While perhaps not instantly accessible to fans of his prior work, the album nonetheless holds a wealth of haunting beauty for those that are willing to look past what may at first simply seem like an old, tired, country hat.
THE BEER:

Radiant Ale
Based in Eugene, OR, and named after the Sumerian goddess of alcohol, Ninkasi Brewing Company produces a whole hell of a lot of beer that will make you want to get down on your knees (for one reason or another). That said, their summer offering – Radiant Ale – is a bit of an odd and ugly duckling. As the name suggests, this is a light and vibrant ale, rife with flavor. And yet, the taste is certainly jarring at first – for a 'light' beer, it's also extremely bitter, like biting into the rind of a grapefruit. In short, it is a beer that, like Magnolia Electric Co., may require a number of return visits to fully appreciate.